As you step into Ayna, the pan-Indian fine dining restaurant in Hilton Chennai, the air is redolent with the aroma of desi cuisine. The Hindi film music from 70s and 80s adds a whole dash of nostalgia to the ambience. Once we take our seat and settle in, we are greeted by Chef Biswajit, the new chef at Ayna, who comes with more than two decades of experience of working at hotel properties across the globe. After a quick chat about his wonderful experiences, he asks us to settle in as he gets ready to dole out his specials for the evening.
We notice that the menu is a handmade piece of work inspired by Mandala Art, which is a distinguished art form where the artist creates abstract designs in circles and has one center point which emanates an array of symbols, shapes and forms.  Here the Mandala Art has been finely blended to depict various cultural elements of the states from which the new menu is inspired.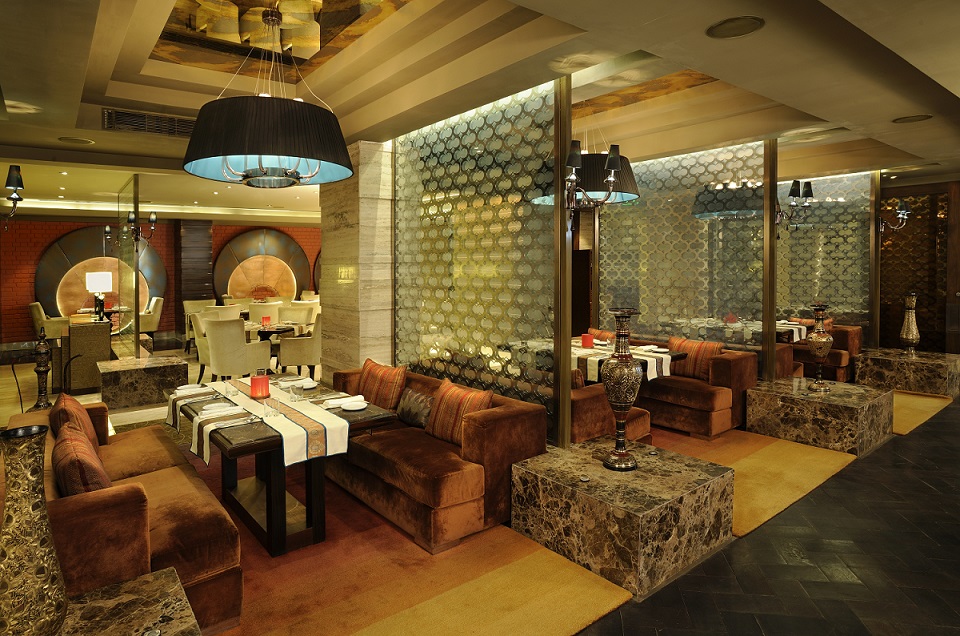 Our gastronomical journey starts on a high note with handpicked vegetarian and non-vegetarian appetisers. There is Einchorer Chop, a jackfruit patty prepared in Bengali style; Khumb Galauti, a melt-in-mouth, fragrant mushroom patties flavoured with kewra water and mace and Kappa Vada, Chef's special tapioca patties fried in Malabar style. All the three vegetarian starters are uniquely flavoured and stand out in taste and flavor.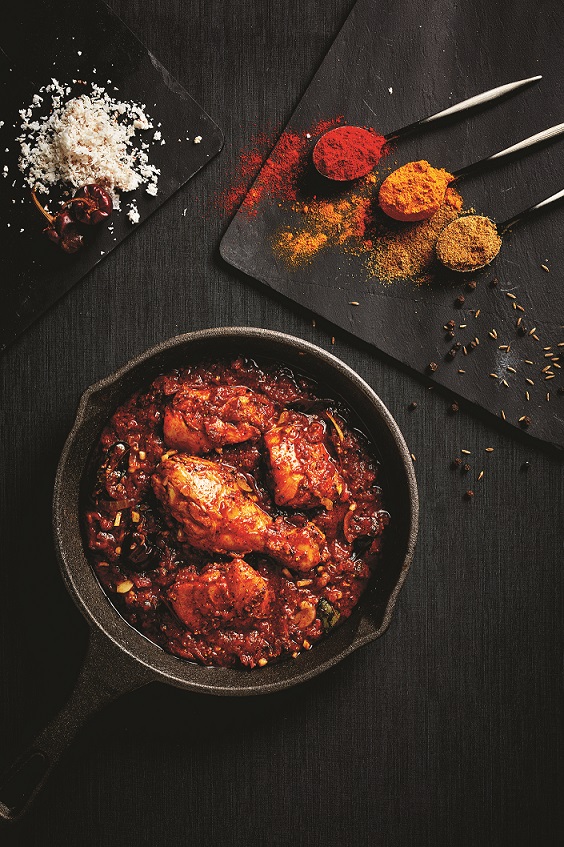 From the non-vegetarian section, we get to try the Malabar Chameen Fry, prawns pan-tossed in typical Kerala spices; Mangalorean Kozhi Roast, a very special chicken pot roast that is a specialty of Kundapur, that is served with Neer Dosa and the Awadhi Nazrana-e-Gosht, a lamb kebab served three ways like a chop, seekh and boti. The prawns are spiced perfectly, the chicken roast is one of the best we have had in a while and the kebabs are delicate, just as they should be.
This is followed by a soulful and beautifully flavoured Dungar Tamatar Tulsi Shorba, prepared with smoked tomato and basil leaves.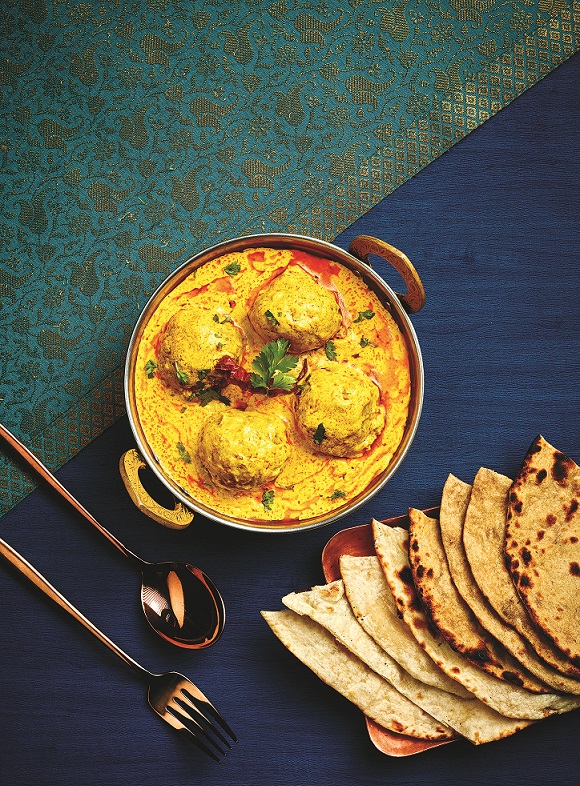 The soup and starters make us really look forward to the main course. We start off with the rich and tangy Paneer Butter Masala and Dal Ayna, an old favourite where the black lentils are dum-cooked and then topped with white butter. We end up having three servings of the latter! Among the non-vegetarian dishes, we try the Laal Maas, a mutton curry prepared in royal Rajputana style with Rajasthani Mathania chillies and yogurt and it is absolutely sensational. If you are a fan of creamy gravies, do not forget to try Makhani Chooze, where chicken cubes are cooked in tandoor served in creamy tomato based gravy. If you are a fish lover, there is Meen Mulakittu Vattichatu, a Kokum flavoured fish curry with spicy chillies and shallots. Our bread basket consists of Malabar paratha, pudina paratha and paronthi naan. We also savour the Lucknowi Murgh Biriyani, delicately flavoured with pandanus flower water, saffron and mint, cooked in Lucknowi style.
To finish our lavish spread, we end our meal with a delicate Daulat ki Chaat, an Old-Delhi special freshly churned cream sprinkled with nuts, dry fruits and mawa boora and a very experimental Benaami Kheer, where the rice pudding is prepared with garlic and brown sugar.
Location : Ayna, Hilton Chennai