Imagine taking a bite of a chocolate that is filled with desi desserts like chakkara pongal, gulkand, sheer korma or kulfi! Sounds quite impossible, right? Zitter, a Chennai-based chocolate brand, which started in April 2018, is doing that and much more. It is experimenting with unusual flavours. The brainchild of 31-year-old Janani Kannan, Zitter makes customised bite-sized delights in beautiful shapes like the moon rocks, semi-precious stones and conch shells.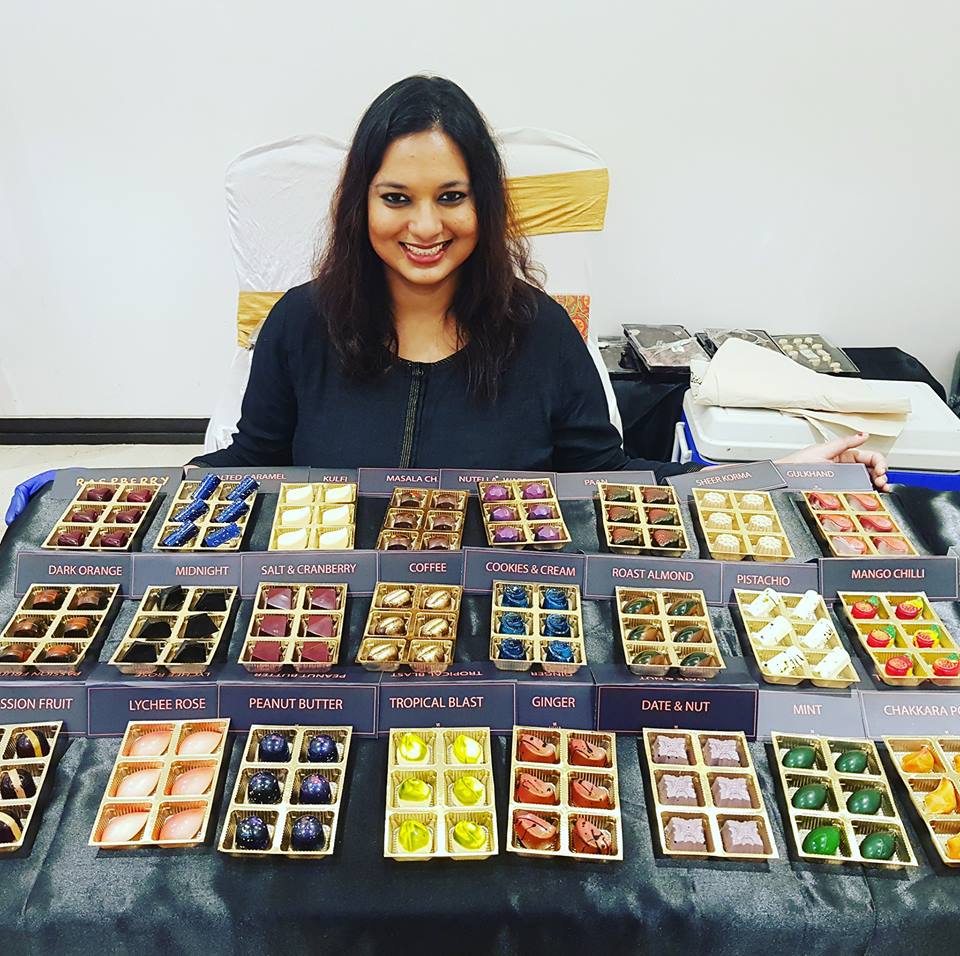 Zitter gives an Indian twist to pralines, enrobed chocolates and truffles, with flavours like masala chai, sheer korma, gajar halwa, lassi, kulfi and paan. It also has other varieties like salted caramel, peanut butter, passion fruit, coffee and many other flavours.
Janani has a diploma in French Patisserie from Le Cordon Bleu, Kuala Lumpur. She has also stayed in Singapore for a while and worked at a pastry store there. When she moved to Chennai, she initially wanted to open a patisserie but realized that there was a huge gap in gourmet chocolate section in the market and decided to launch her own line.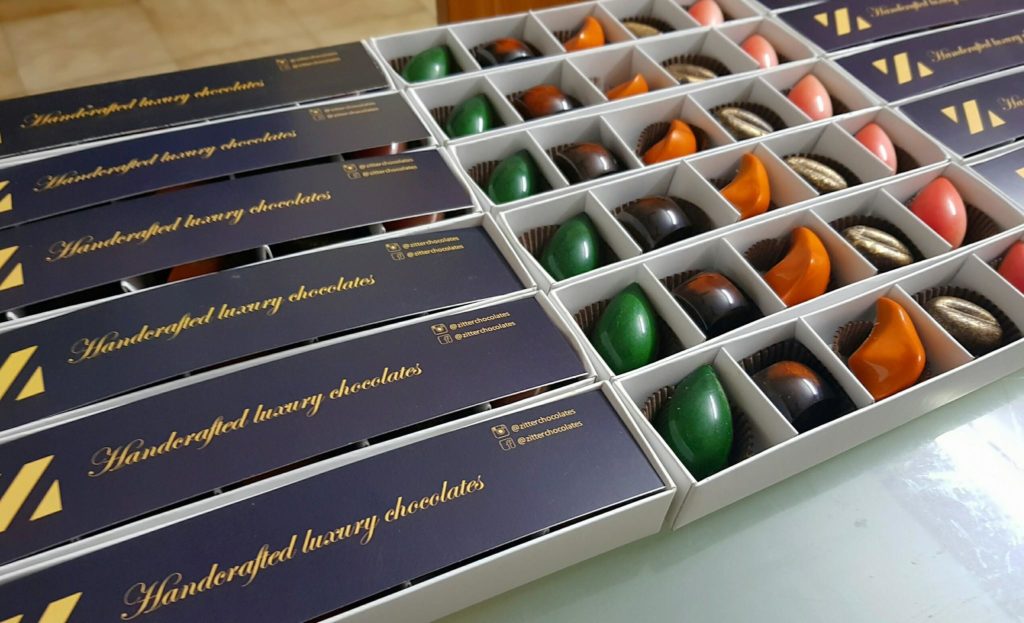 Her biggest challenge is the Chennai weather. "I have to work in 16 to 20 degree Celsius. It is difficult to work in Chennai's sweltering heat. Even with the AC, I get that kind of temperature only at night. So, I work overnight once my daughter is asleep till wee hours of the morning," says Janani.
Talking about the novel flavours of chocolates, she says she relies primarily on her intuition and sense of pairing flavours.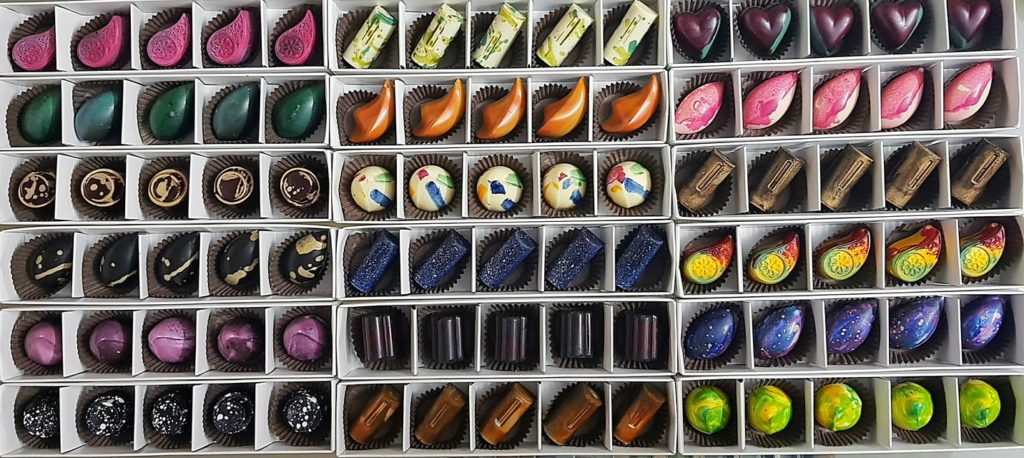 She is working towards releasing a Japanese line soon, with flavours like matcha, wasabi, sakura, azuki, yuzu and black sesame. She also wants to make a chakkapradhaman flavoured chocolate for Onam.  In addition, she is working towards creating chocolate bars with flavours like pretzels, potato chips, berry, lemon, marshmallows and others.
Zitter chocolates can be ordered only through Facebook and Instagram. Check out https://www.facebook.com/zitterchocolates/ for details