The mere thought of wood-fired, thin crust and cheesy pizza is enough to make a dull day more exciting. Pizzas are meant to be mood enhancers. In case, your office is located around the OMR stretch, then just try out this new place, Flint's Pizza located in Thoraipakkam. Located on the first floor, the red coloured sign is hard-to-miss. As you step in the eatery, you realise it is a spacious, unassuming place that doles out delicious wood-fired pizza. They also offer starters, calzones, pasta and mini-monster shakes.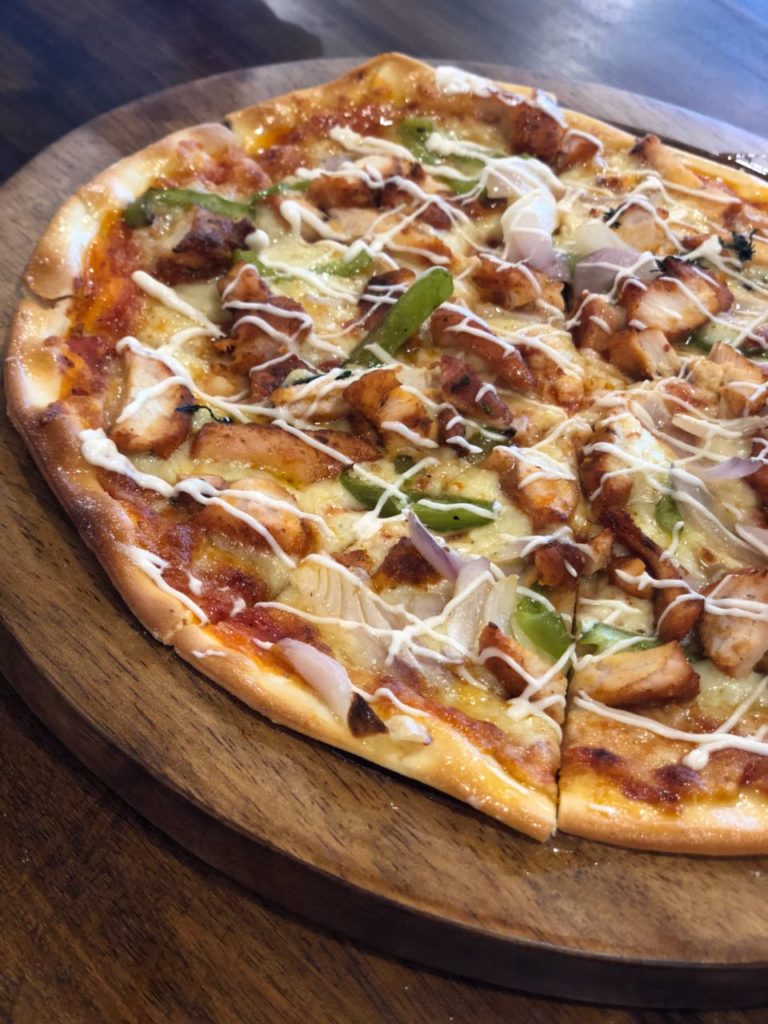 We tried out the Crunchy Cheese Bites from the starter section and loved the bread crumbed cheese balls. They were crisp on the outside and with melt-in-mouth, gooey cheese inside. Their Chicken Popcorns are also popular. While waiting for the pizzas to come in, we also tried out their Chicken Exotica Calzone. With grilled chicken, button mushrooms, caramelised onion and cheddar cheese stuffing, this one was quite filling.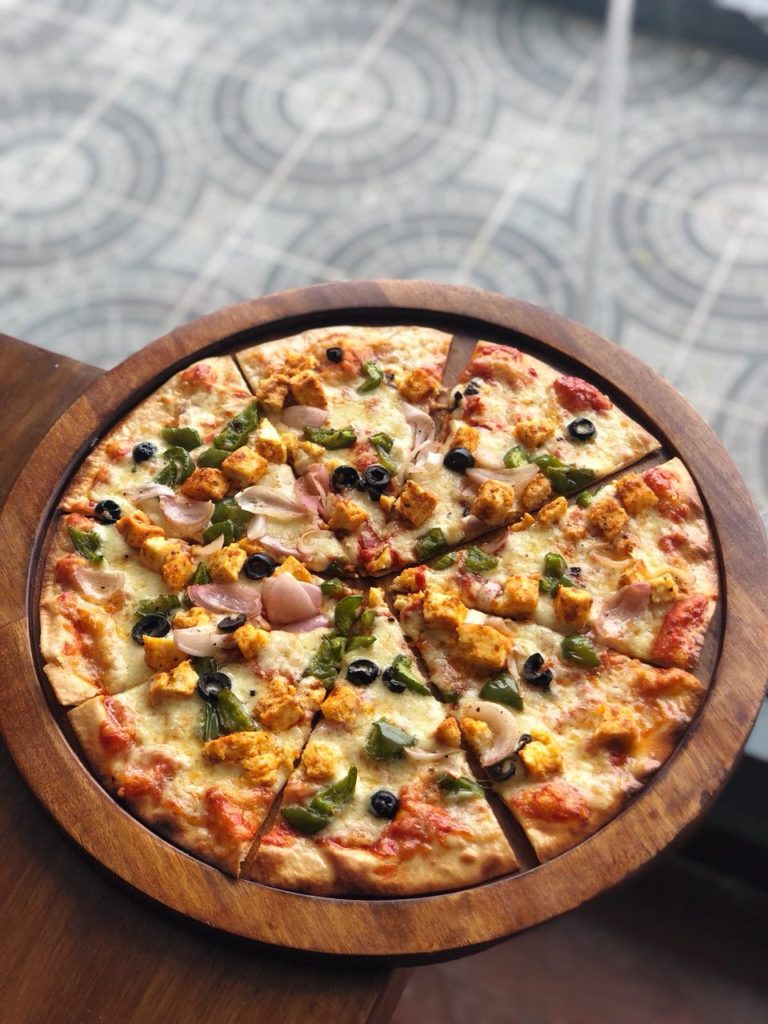 Post these side orders, it was time for their star item. We tried out the Flint's Special from the vegetarian section and Firefox from the non-vegetarian section. The vegetarian pizza had spicy cottage cheese, onion, roasted garlic, capers and mushrooms. It was quite satiating and a bit on the spicier side. The non-vegetarian Firefox had roasted lamb, red bell peppers, jalapenos and olives. It was refreshingly different to have a lam-based pizza as opposed to the usual chicken or seafood varieties. They also have bacon, pepperoni and shimp based pizza options. Both our pizzas had super-thin crust and we were informed that the base sauces were all prepared in-house from scratch.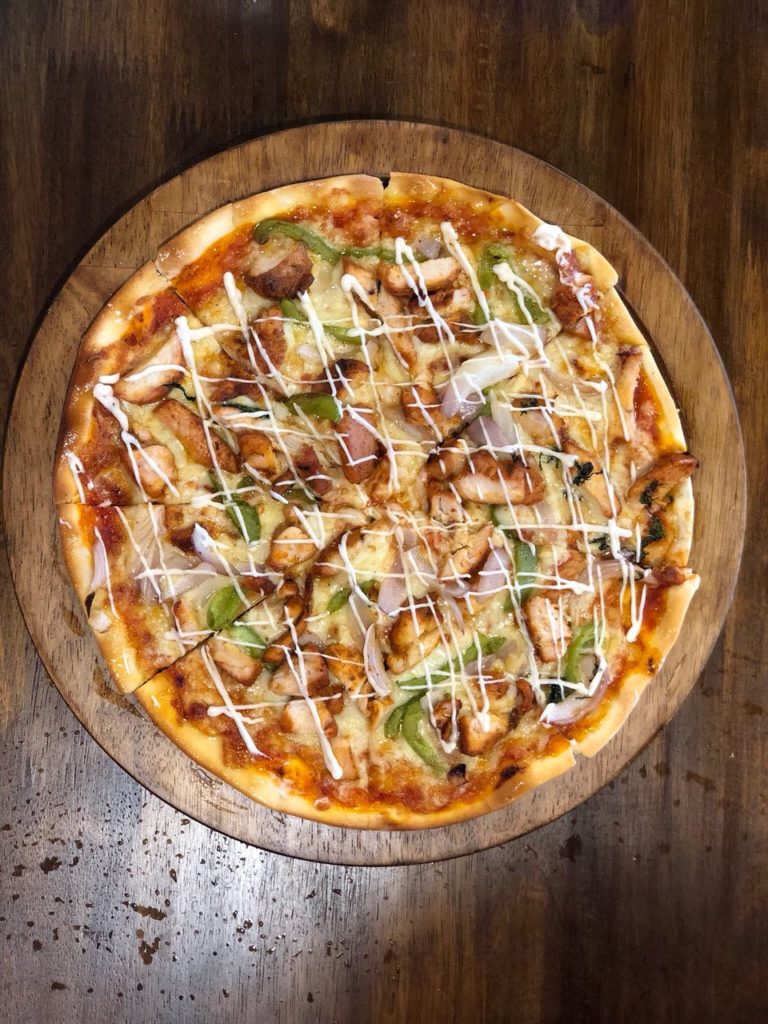 Flint's offers pizzas in three sizes – 9, 14 and 17 inches.  The latter one is ideal for office parties and large group gatherings.  They also offer half and half options of two different varieties of pizza in 14 and 17 inches. You can order your pizzas with some delicious shakes or if you are in a mood to indulge, just go for their mini monster shakes, which are available in flavours like Berry Blast and Chocoholic.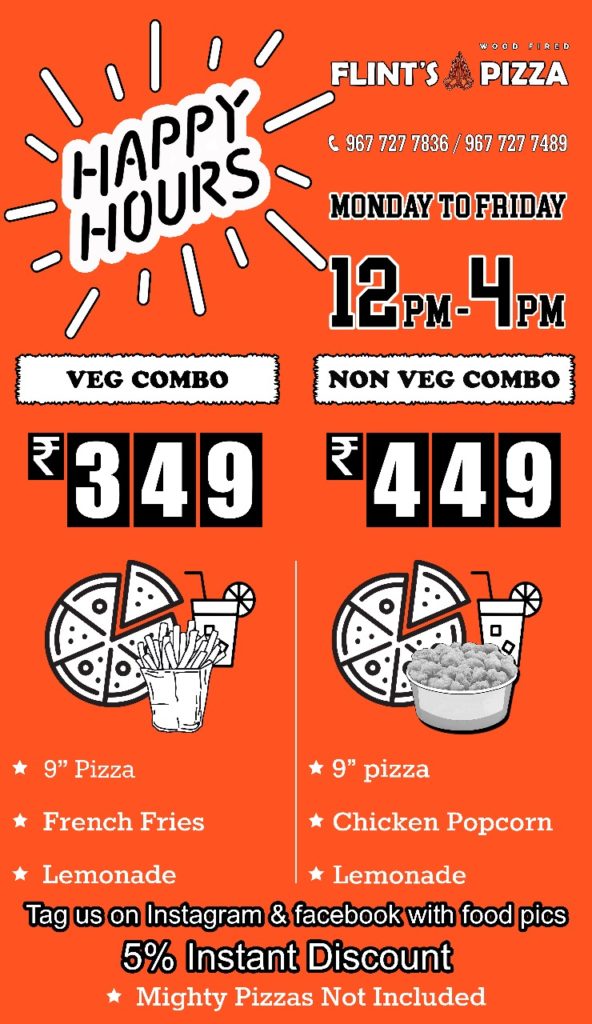 On Weekdays (Monday to Friday), if you step in for lunch (12-4 pm), they offer pretty economic combos. For INR 349, you can get a vegetarian 9 inch pizza, French fries and lemonade and for INR 449, you can get a non-vegetarian pizza, chicken popcorn and lemonade. That's what we call a great deal!
Location:  Address and Map Location
Timings: 11 am to 11 pm