If you have been hunting around for that perfect piece of furniture to suit your quirky nature, you should walk in to the two-day furniture pop-up in town over the weekend. Studio Neon Attic will present its curated line of stylised furniture, home décor and furnishings inspired by the retro art movement that saw the likes of Andy Warhol and Roy Lichtenstein taking forefront.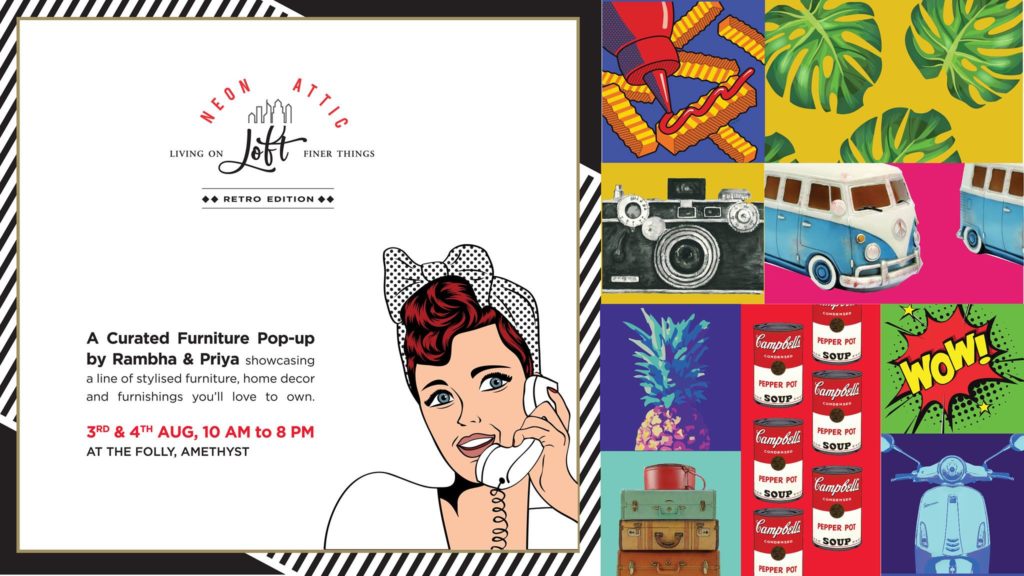 Bold, quirky and colorful, Retro Edition by LOFT will be attractively showcased in a setting with artful mock-ups of life spaces. The show will feature select brands, as well as works of artists from all over India whose worldview has been captured in their individualistic creations. From Madras Makers' signature hardwood creations; customised, new-age kitchen tables by Facilini Design Lab; bespoke creations by Colonial Collections to luxury products from Anantaya Décor – you will find treasures under one roof.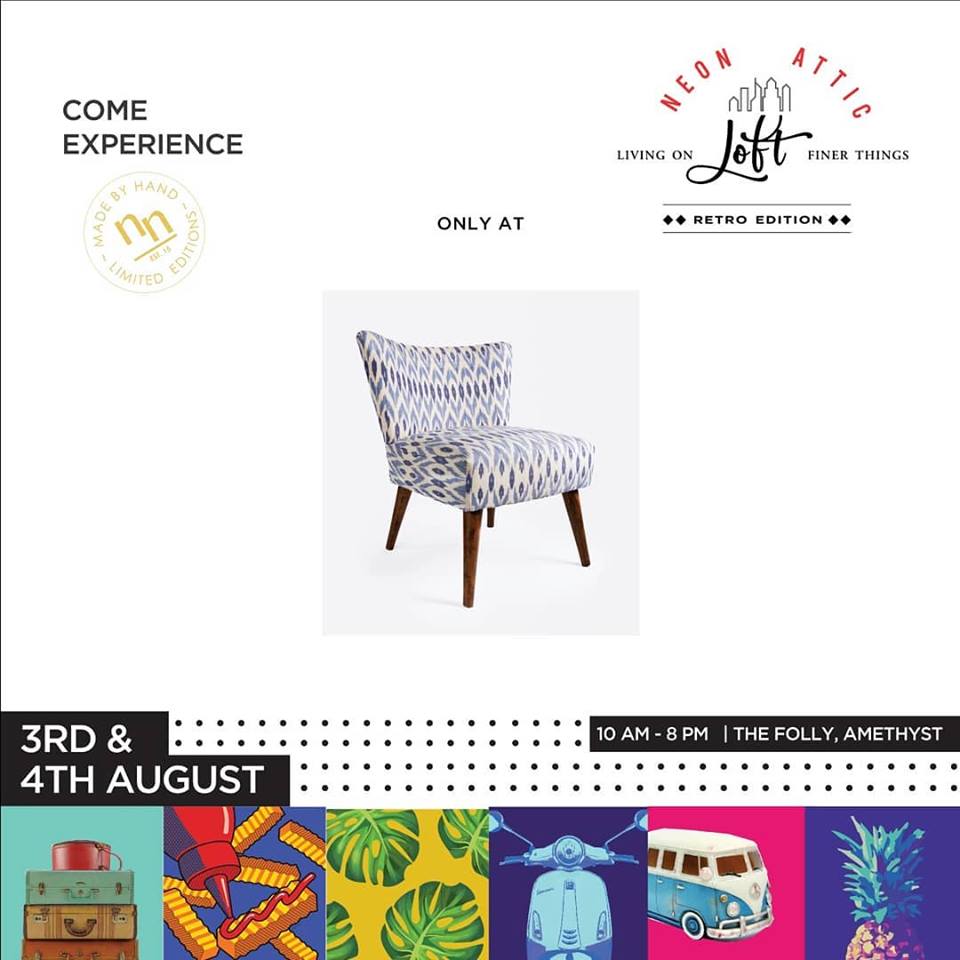 Retro Edition is the brainchild of Neon Attic's principal architects-Sripriya Ganesan and Rambha Seth. With this, the first edition of LOFT in Chennai, Ganesan and Seth are looking to disrupt a market that is slowly but happily embracing the bold and beautiful.
Location: The Folly, Amethyst, Whites Road, Royapettah
Date and timings: August 3 and 4, 10 am to 8 pm